Hello Lawniebugs, 
  
In this blog I would like to share with you the journey of creating and collaborating with reggae artist RaLion on our newest free downloadable track called "Who do you want to be". It was an idea that I had for a while, though at first, it was a faster paced melodic idea. 
After letting RaLion in on the basic idea, it was only then that the song took a unique turn into the reggae genre. For me it was a genre of music that I always respected but somehow knew that crossing my world of "Organic Country Rock" with "Reggae" could prove to be something authentic, real and unique. 
At first it was just an idea for a chorus that I had written. But RaLion came up with an unique bass rhythm that jumped out at him while I was singing. We were able to hear what the song could sound like with the two of us singing together in the groovy vibes of reggae. All this thanks to RaLion with his unmistakable bass line and steel guitar melody. I felt this unique collaboration was red hot from the get go. 
  
I then went back to the drawing board and began to write the lyrics and melody to a basic reggae drum loop. It was undeniable that RaLion was perfect to bring on this journey. I had never collaborated on something so special like this before and neither had RaLion. It was our time and destiny. We seized the moment. 
The lyrics came pretty easy for me as I knew what had to be conveyed in a song like this. I wrote RaLion's part especially for the way that he sings. The lyrics are also something I took into consideration for a strong presence like RaLion. He lives by what I wrote. He believes just as much as I do. 
  
"Not everything is all about making money 
What's in your soul, rock and roll reggae family 
Be a freak so unique, take a leap into the deep unknown 
It's a universal language without all the baggage 
Feel the vibes come alive I and I understand this"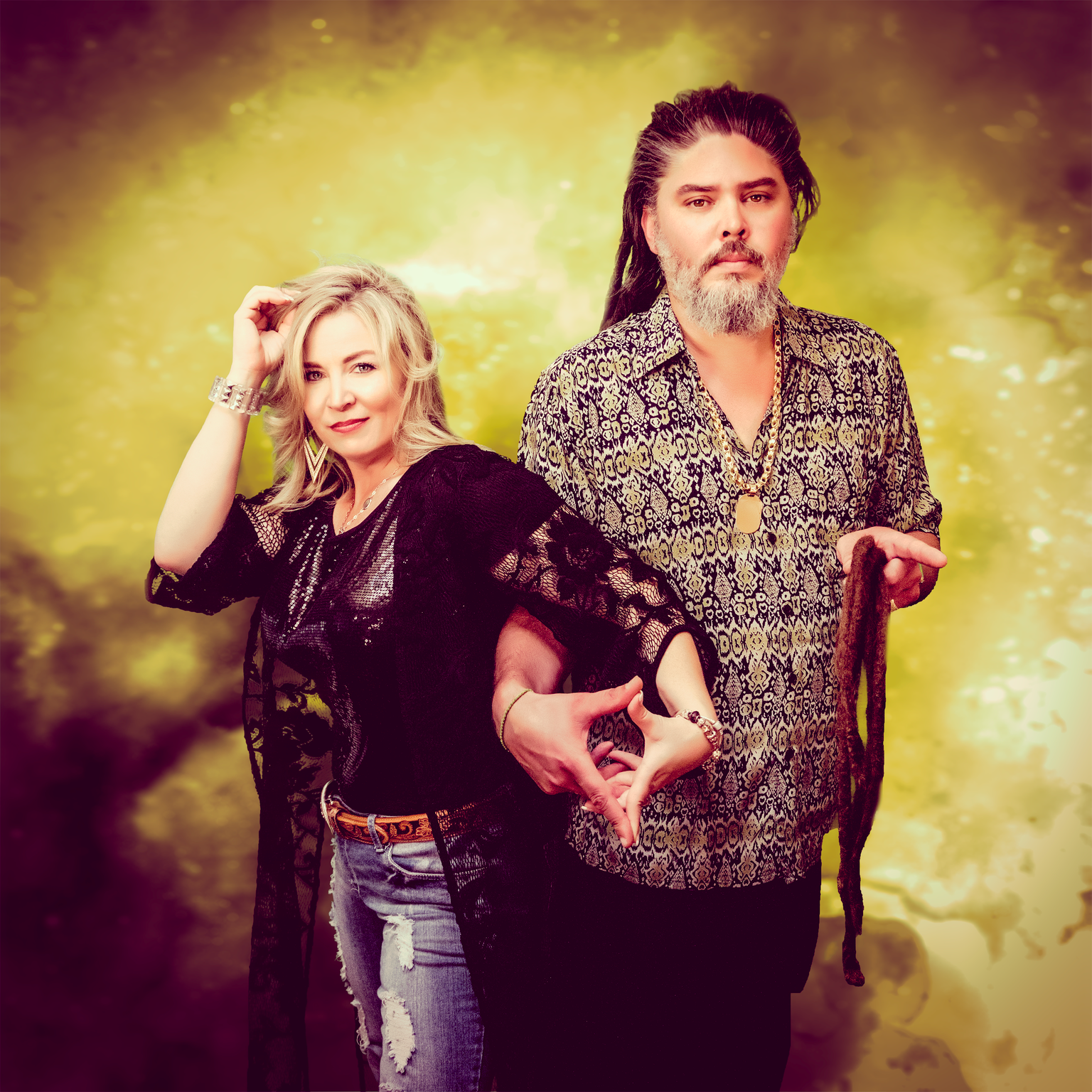 Being able to do a musical venture with RaLion has redefined us both as artists. We proved that artists, like all people, don't have to try and fit into a box. To be molded into what society dictates. We are all so different, yet all striving to be somebody. We wanted it to be simple and to the point. A song that could be done live on stage but still sounds like the record. True raw artistry.  
RaLion has been a longtime friend who is half Jamaican and half Australian. He's known in the reggae world as the "Lion"; one who is strong and won't back down. I am known in my musical industry as the "Ladybug"; one who protects her surroundings and is relentless in survival. Feeding off the connection we both have to the Lion and Ladybug -  our journey, while creating this song together, helped us become stronger as people who support and protect one another. RaLion and myself live our lives trying to support other artists as well. Music has a beautiful way of uniting us and the whole world. One idea, two people, one message, two different musical genres interconnecting has proven that nothing can stop what's meant to be. 
  
Who do you want to be if you want to be somebody? It's more than just a song, it's a universal movement for all countries. ??Canada is a great country to represent how different cultures have been given the privilege to find out who they want to be. Working together symbiotically much like in the collaboration of this song we gave this song to the world for free for a higher purpose. It's true…. it isn't always about making money. However, being an artist these days isn't always based on talent alone either... In the digital world it's a challenge to connect with people and bring them into our world as musicians and as creative beings. Unless the music gets out to the masses no one gets to hear it. Help spread the love, SHARE and LIKE the song. Raise your vibration with us. There are no egos when you live in gratitude. One must believe in order to achieve.  
  
It took a lot of hard work and time to produce this song while also completing a video to support our message as well. We made this song for you. You can watch the video on Youtube or download the song at LawnieWallace.com. 
RaLion and myself strive to be the artists that set a trend of sharing, supporting, helping, loving and working hard no matter the struggles we are both faced with. We will continue to raise our vibrations both as solo artists and two very passionate people who want to make the world, through music, a better place.  
We hope our song "WHO DO YOU WANT TO BE" makes you ponder this message for years to come. 
  
"There comes a time got to make your move 
Make your mark while you're in the groove 
If you believe, you can achieve, anything, you put your heart into. 
Seal your fate with a simple choice, 
Its in your hands want to hear your voice 
You hold the key, to your destiny, up to you to make some noise." 
  
  
Love always, 
  
Lawnie Wallace 
Believing Is Achieving!!!